SINI PELKKI | FILM SCREENING AND CONVERSATION
Friday 14 June 2019, from 6.30pm
Sini Pelkki is an artist based in Helsinki, Finland, who works with photography and film.
Everyone is welcome, no booking is required but a donation on admission will support the programme.
Doors open at 6.30pm and there will be an hour to view the work and have a drink together before an hour of conversation.
Sini Pelkki is an artist based in Helsinki, Finland. Her work derives from, and evolves around, photography and the photographic image. Short films on 16mm and digital video find subtle relationships between still and moving images.
Aller Park Studios will screen Sheet No4 (2018), an experimental moving image work whose title refers to photographic contact sheets, where observations and edits are noted. First presented at HAM Gallery, Helsinki Art Museum, one of the starting points for this work was dialogue and collaboration with other artists – musicians, sound designers and cinematographers were invited to reflect and interact in the process of the work.
Sini worked with Aller Park Studios co-founder Keiko Yamamoto to make Sheet No 4. She will visit to share her work and talk about this collaborative project, amongst others.
A selection of Sini's short films will be installed in the studios to view ahead of the screening. There will also be a presentation of images on paper, research, artists' texts and Arranged Lines – a selection of photographic work made between 2004 and 2018, Sini's first work in book form.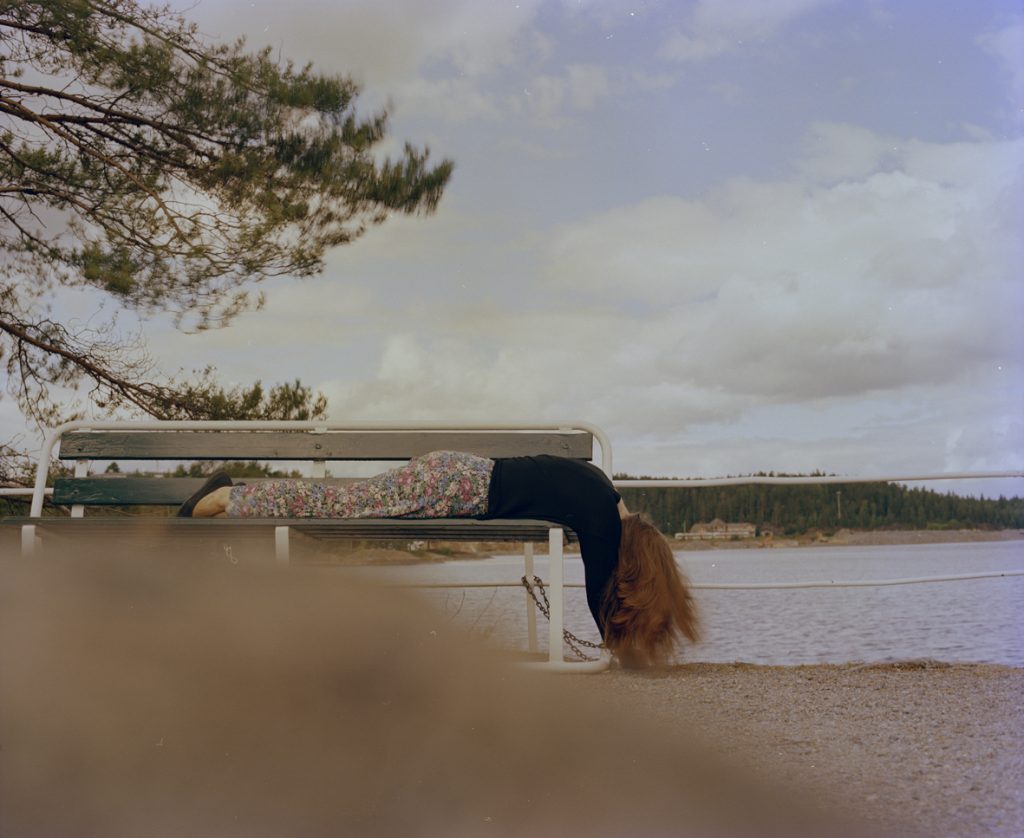 ______________________________________________________________________________
Find out more about Sini Pelkki's work via our LINKS page.
______________________________________________________________________________
Aller Park, Park Road, Dartington Hall Estate TQ9 6EL
There is a car park on the West side of the building – turn right off Park Road. Parking is free in all car parks on the estate after 6pm. For more information about visiting the estate, directions and maps, visit the Dartington website here.
There isn't currently an accessible wheelchair entrance to the Aller Park building – there are four steps from the car park to the entrance hall.
______________________________________________________________________________
Images: Sini Pelkki, Sheet No4 (2018), film still courtesy of the artist Sini Pelkki, She Can Achieve a Stark Outline with a Bare Branch Reminiscent (2011/2013). Digital c print 52cm x 62cm