Artist talk with Adam Chodzko and Gretchen Egolf now available on Soundcloud
If you missed October's talk at the studios with actor Gretchen Egolf and artist Adam Chodzko, you can listen to our recording online:
Gretchen and Adam gave a generous talk about their respective experience of performance as part of Embodiment and Performance, a weekend of activities exploring the ideas of Michael Chekhov, the actor, director and teacher who developed his unique form of actor training at Dartington in the 1930s – privileging the visual imagination, psychophysical exercises and ensemble, collective creation.
Gretchen spoke about the history and the legacy of Chekhov's work at Dartington and the workshop that she had led earlier that day. Adam shared some of his work and posed questions about how artists' feeling for live performance might differ from that of actors. In discussion with the audience, Adam and Gretchen talked about how artists and actors use their bodies to be present, and to hide; the purpose of rehearsal; and the nature of the stage and of liveness.
Ahead of the talk, Gretchen led an all-day performance workshop in the Hex Studio across the road from Aller Park – we had an extraordinary day working with a group of artists, dancers, actors, writers and enthusiasts using visualisations and psychophysical exercises first developed by Michael Chekhov at Dartington.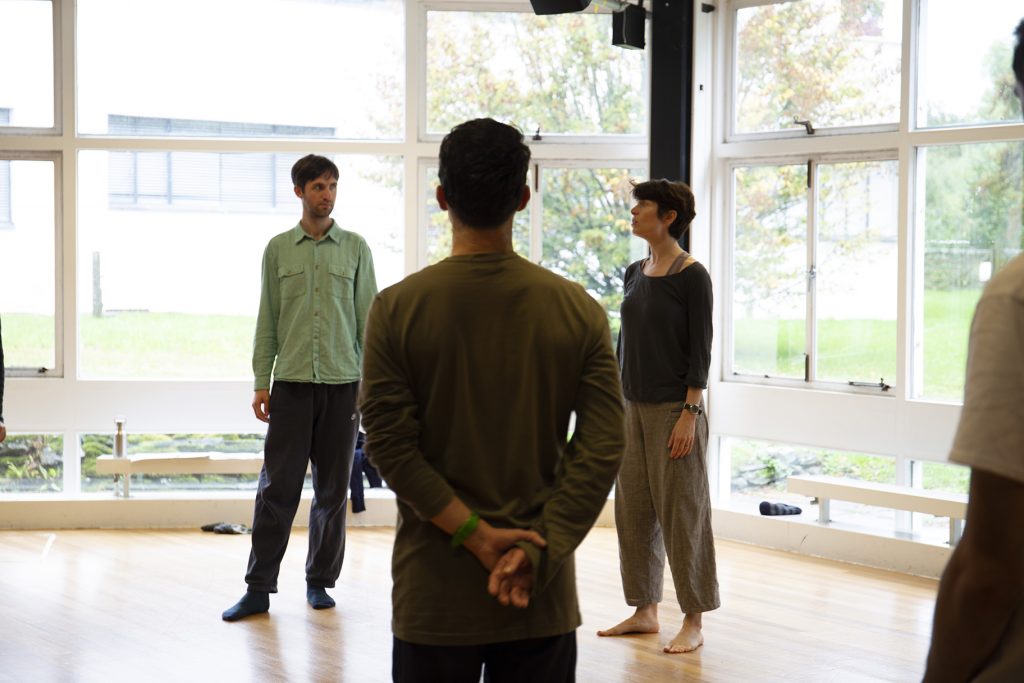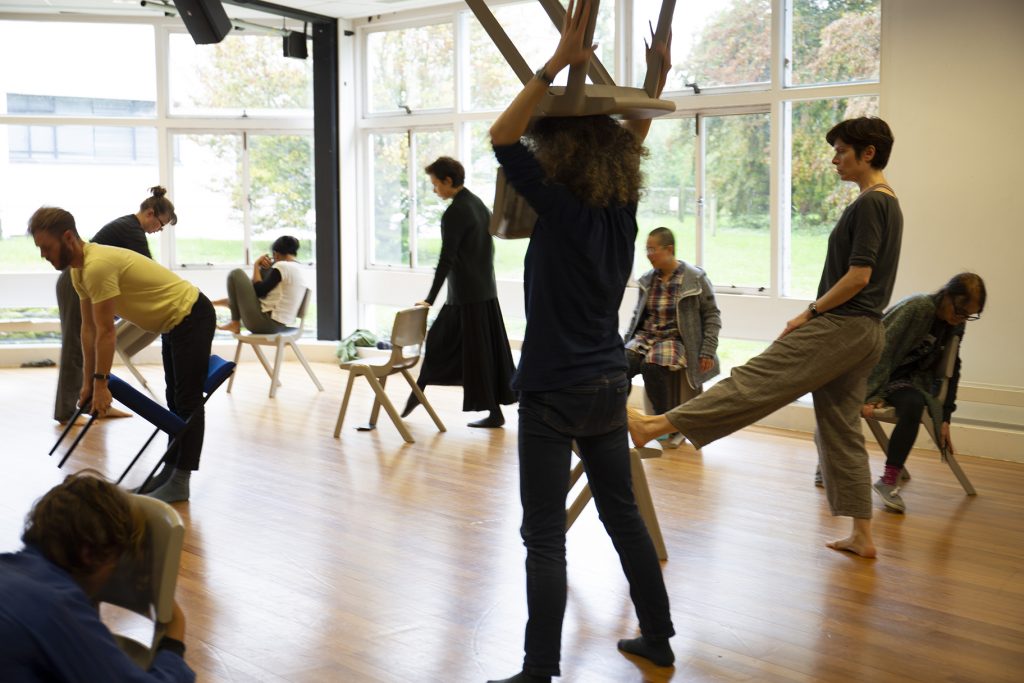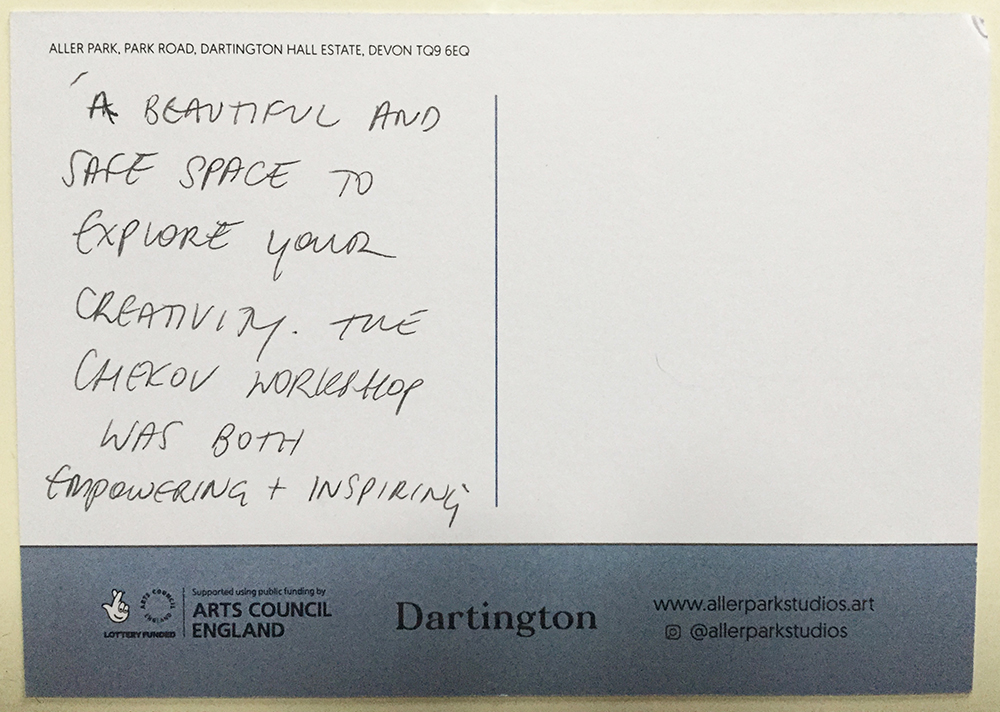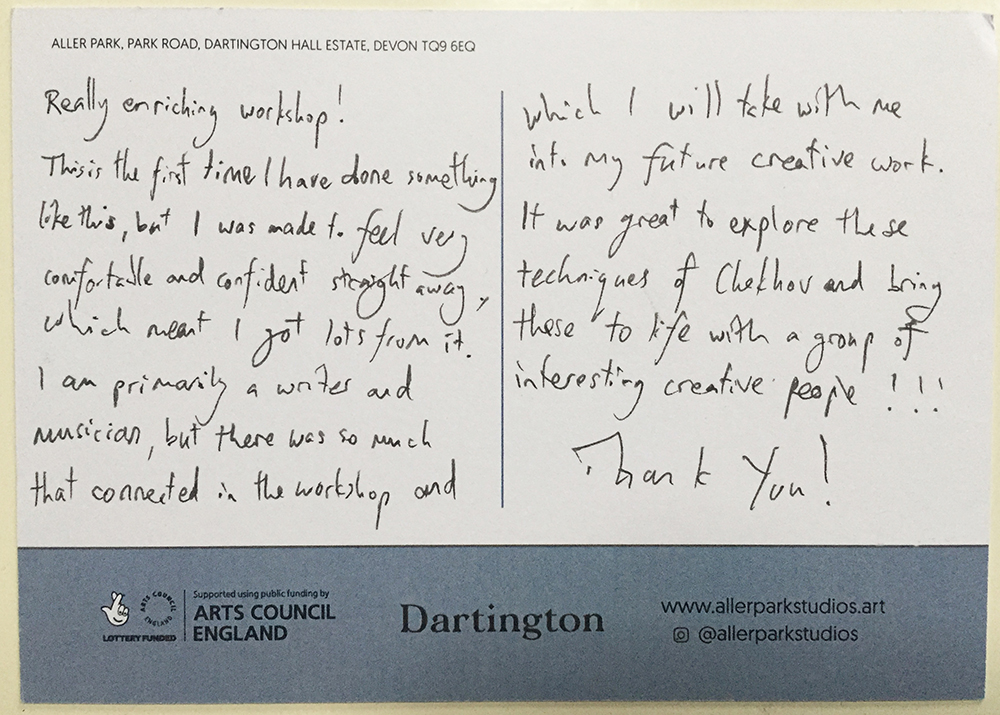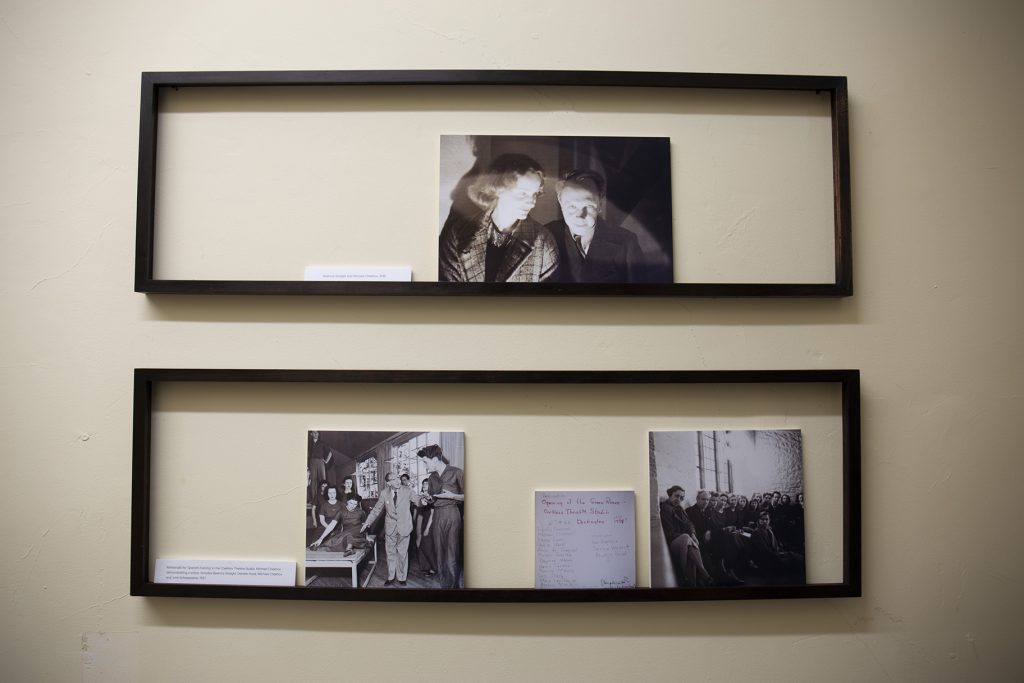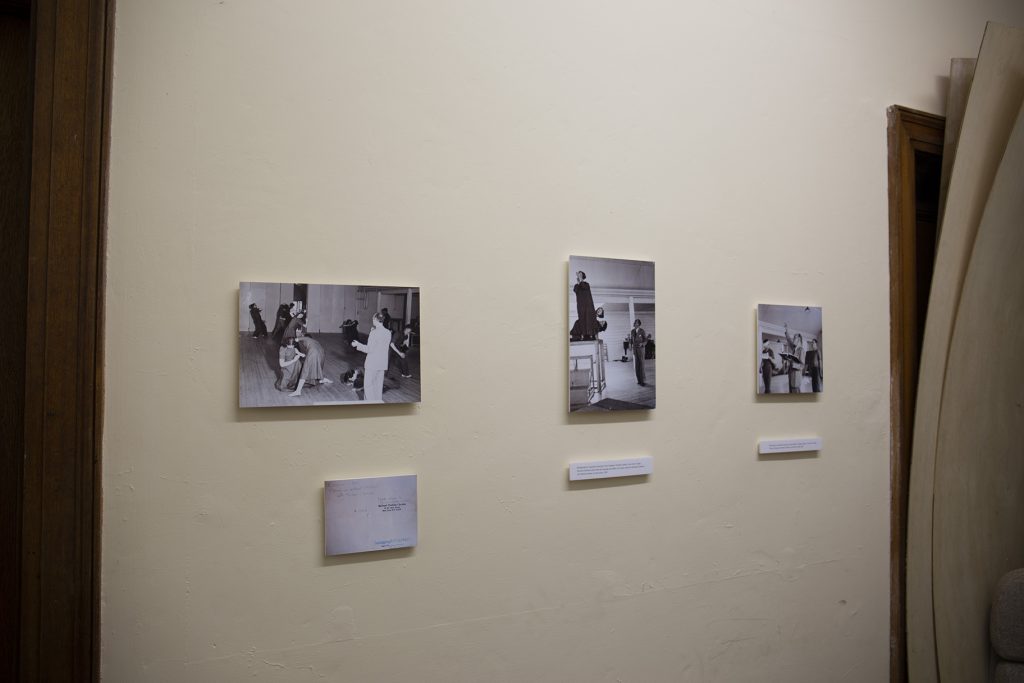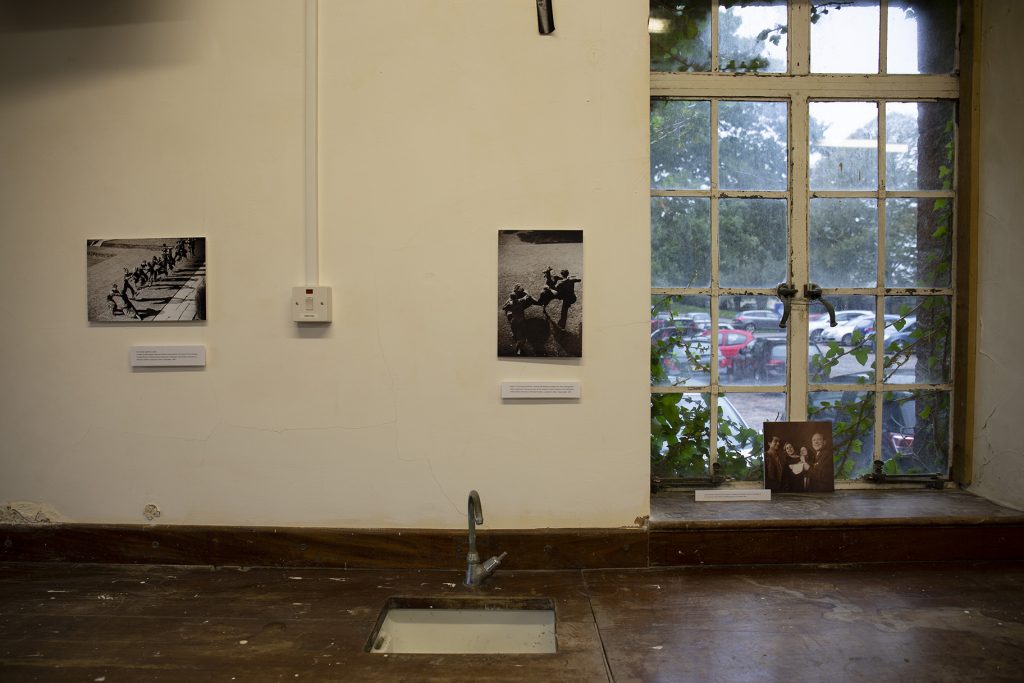 Above: photographs from the Dartington Hall Estate archives – documentation of the Chekhov Theatre company – were installed in our studios for the evening's talk
______________________________________________________________________________
Find out more about Gretchen Egolf and Adam Chodzko and the story of Chekhov Theatre Studio at Dartington on our LINKS page.
See our upcoming and past events at a glance on our PROGRAMME page.